The Childhood Reason Ina Garten Can't Stand Canned Harvard Beets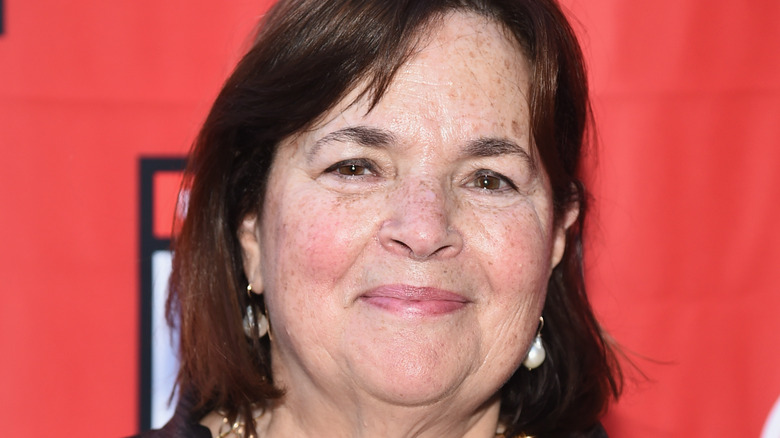 Michael Loccisano/Getty Images
Anyone who watches "Barefoot Contessa" knows that Ina Garten has a strong preference for fresh ingredients. The celebrity chef says that she cooks with vegetables from her garden (which she kindly gave fans a tour of on Instagram in 2021), and Food Network explains she always makes her own ricotta and breadcrumbs, and grates Parmesan cheese fresh. If she has to settle for something store-bought, you can tell by looking at the ingredients list on her recipes. Anything prefaced by the word "good" — like "good mayonnaise" or "good butter" — is usually Garten's way of telling fans to opt for the best quality they can find at the store.
It comes as no surprise that the Barefoot Contessa isn't the biggest fan of canned Harvard beets — beets cooked in a mixture of sugar, vinegar, butter, and seasonings. While Garten has a general distaste for store-bought ingredients, the reason she doesn't like this foodstuff stems from preferences she developed before she even became a chef. In an interview with The New Yorker, Garten revealed that she doesn't have very fond childhood memories of dinnertime, during which Harvard beets were often served.
Ina Garten never acquired a taste for Harvard beets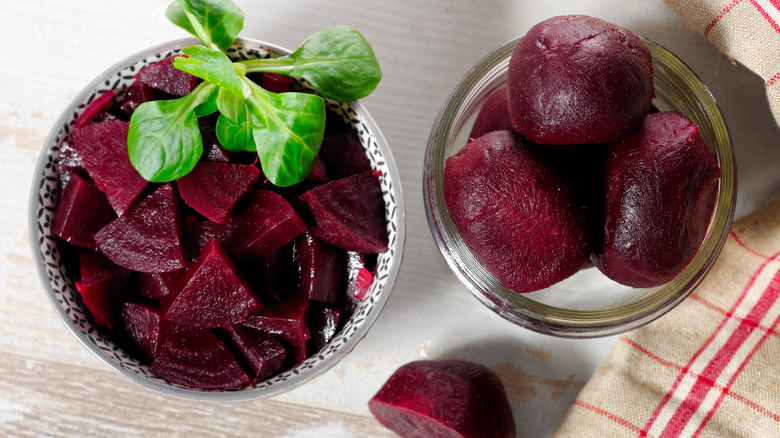 Philipimage/Getty Images
Ina Garten grew up eating a lot of Harvard beets largely because of her mother's profession. "She was a dietician by training and didn't believe in carbohydrates. We never had bread or potatoes or polenta or anything absolutely delicious," Garten told The New Yorker. The canned beets her mother would prepare were among the most memorable, Garten says, but definitely not in a good way.
As an adult, however, Garten eventually learned to appreciate canned foods. She revamped her mom's canned pea soup in her 2020 cookbook "Modern Comfort Food," and she shared on the Barefoot Contessa website that she likes to keep cans of whole peeled San Marzano tomatoes and Libby's brand pumpkin puree in her pantry. But when it comes to Harvard beets, Garten still considers them to be one of her least favorite foods. Apparently, no amount of culinary training can make Harvard beets taste good for the Barefoot Contessa.
Ina Garten likes beets, just not Harvard beets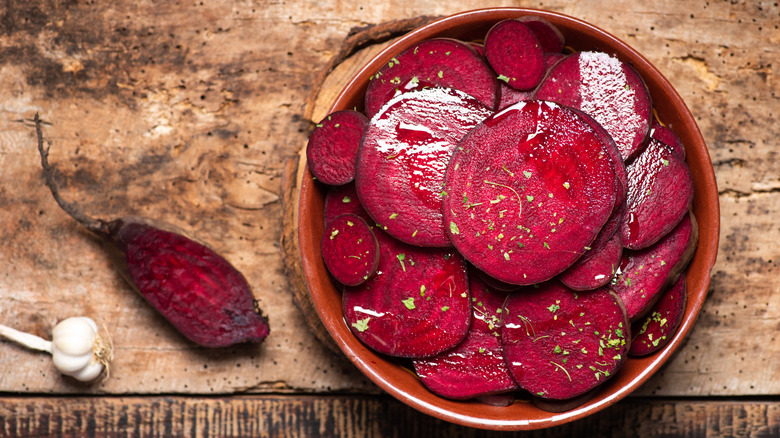 Stefan Tomic/Getty Images
But it seems that Garten's distaste for the root vegetable is unique to the Harvard variety. Although her garden doesn't include beets, despite being home to a number of other vegetables and herbs, Garten has developed and published a variety of dishes that rely on the red vegetable. Garten has a popular salad recipe that calls for beets as one of the main ingredients, and she has featured roasted beets on her shows in the past.
Still, Harvard beets are a far cry from the standard root veggie that Garten calls for in her recipes. They may contain the same main ingredient, but Harvard beets have a much tangier flavor thanks to being cooked in a mixture of vinegar, sugar, and butter. Garten's recipes, on the other hand, often call for baking beets in the oven, and unsurprisingly, she doesn't use the canned kind.