The Reason You'll Still Need Cash When Dining Out In Italy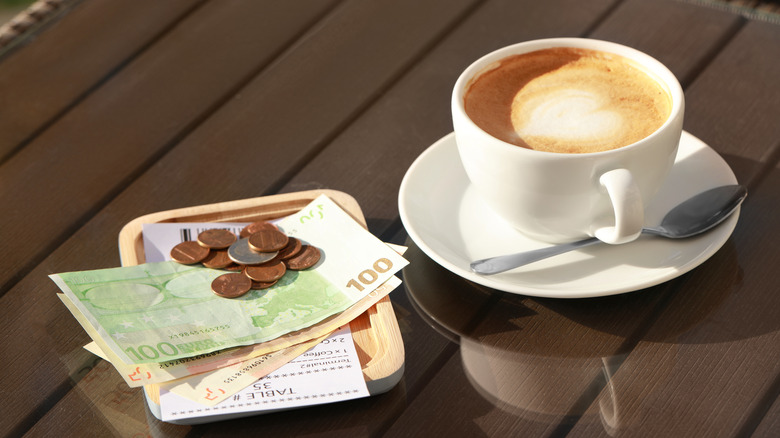 Liudmila Chernetska/Getty Images
Visiting Italy is synonymous with eating and drinking, and whether it's exploring bustling Rome or the picturesque cobbled streets of Bologna, you will be frequently reminded that there is delectable food to be found around almost every corner. With so much to eat, the last thing you want to worry about when you sit down at a local trattoria or come upon a vibrant food market is whether they'll accept your card or payment app.
With digital payments now permeating even the smallest transactions, it can come as a bit of a shock when you unexpectedly find that an establishment only accepts cash, but this may tend to happen more often in Italy than in other countries. Some stores and restaurants will only accept cash for transactions over 10 or 20 Euros. At times you might be able to pay the single-digit cost of a slice of pizza or gelato with a credit or debit card, but don't expect the person behind the counter to look very happy about it. Even though cashless transactions are on the rise in the country and you generally won't have to carry a wad of notes around, it's good to be prepared for cash-only situations while eating your way through Italy. After all, hunting for an ATM on an empty stomach is no fun at all.
Paying for food in Italy: cards vs. cash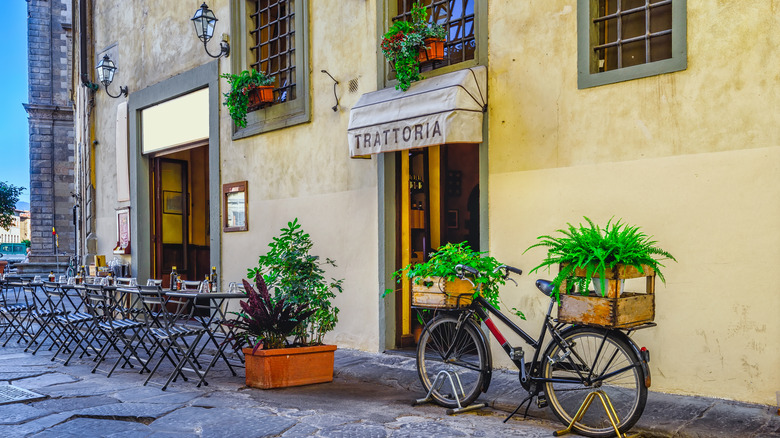 Catarina Belova/Shutterstock
When dining out at a mid-range or relatively fancy establishment, basically any place where you expect to spend more than 20 Euros per person — you generally won't have a hard time paying with your card. Where you might face complications paying with plastic is when it comes to leaving a little something for your server. Tipping in Italy is not considered mandatory, and most card machines will not have a tipping option. Therefore, if you do want to leave a tip (around 10% of the bill is the accepted amount in Italy), you'll need cash for that. 
And while dining fancy and enjoying a multicourse meal is one way to savor Italian cuisine, street food, and local snacks are equally essential experiences. When you're enjoying decadent cannolis, crunchy arancini balls, and succulent morsels of porchetta, all of which usually cost under 5 Euros, you can't be whipping out your card to pay for them. 
Another important factor is location. Establishments in tourist areas, especially in major cities, are much more likely to accept payments through cards and mobile applications. If you're venturing off the beaten trail, especially in search of hidden gems like the rarest pasta in the world which is only produced in a remote town in Sardinia, cash is what you need to carry with you.
Cash is still king in Italy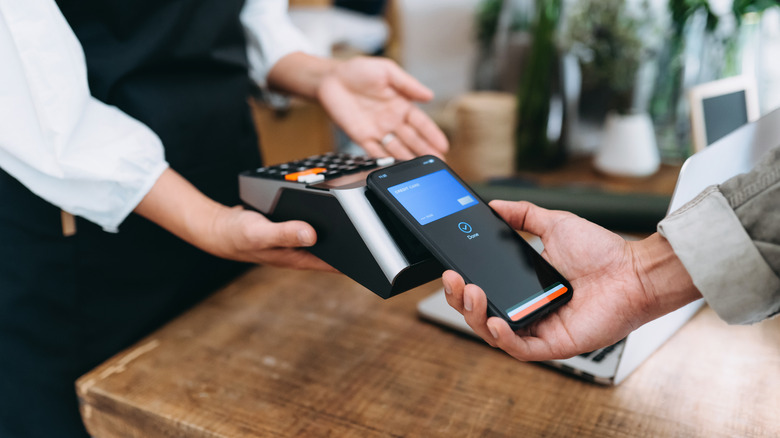 Asiavision/Getty Images
So, why is cash still so prevalent in Italy? Reuters explains that this cultural reliance on cash is partly the result of an aging population. Italy has the highest median age in Europe, making it lag behind in adopting digital processes. The percentage of card payments in Italy is also lower than the European average, though cashless payments have been on the rise at a faster rate in Italy than in surrounding countries. There is also legislative support in the form of fines levied on sellers who refuse to accept credit and debit cards.
However, the largest expansion of digital payments in Italy is through phone apps and wearable devices. But these transactions are a form of localized payment that only works through participating banks, and therefore, if you're visiting from another country and your bank is not compatible with Italy's Apple Pay and Google Pay protocols, you may still have to resort to cash or cards.
On top of all this, double-digit amounts are more conducive to digital and card payments. A study by the Innovative Payments research hub of Milan's Politecnico University School of Management (via Reuters) found that the average size of digital transactions in Italy during the first half of 2023 was about 45 Euros. Keep this amount in mind the next time you're wondering whether you'll be able to pay for a certain purchase with your card. And remember, it's best to carry a small batch of fivers and tenners for all the delicious small purchases you'll make while you're out and about in Italy.